Affordable Connectivity Program (ACP)
Helps low-income households pay for broadband service.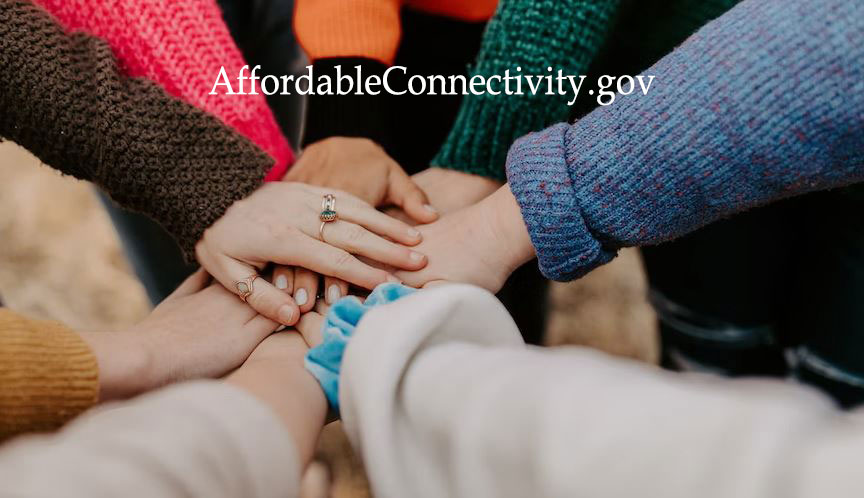 Enrolling Steps
There are three steps to enroll:
Go to Getinternet.gov to submit an application or print out a mail-in application.
Download, fill out, and save this ACP Consent Form. If you are approved for Life Line, please do the same for this ACP NLAD Consent Form as well.
Once approved, do one of the following:

Forward your confirmation email to acpinfo@nebnet.net and use the Consolidated ACP Sign-Up Form below.
Or contact Consolidated to select a plan and have the discount applied to your bill.
Or Download, print, and fill out the form(s) in step 2 above and send them into:

Consolidated
P.O. Box 6147
Lincoln, NE 68506-0147
Monthly internet discounts are available
The Affordable Connectivity Program (ACP) is a Federal Communications Commission program that helps connect families and households struggling to afford internet access. It provides a discount of up to $30 per month toward broadband service for eligible households.
Requirements
You can get ACP if you (or someone in your household)
participate in one of these programs:
Participate in any of these Federal Assistance programs:

Supplemental Nutrition Assistance Program (SNAP), formerly known as Food Stamps
Medicaid
Special Supplemental Nutrition Program for Women, Infants, and Children (WIC)
Supplemental Security Income (SSI)
Federal Public Housing Assistance (FPHA) (including Housing Choice Voucher (HCV) Program (Section 8 Vouchers), Project-Based Rental Assistance (PBRA)/202/811, Public Housing, and Affordable Housing Programs for American Indians, Alaska Natives or Native Hawaiians)
Veterans Pension and Survivors Benefit
Free and Reduced-Price School Lunch Program or School Breakfast Program, including at U.S. Department of Agriculture (USDA) Community Eligibility Provision schools
Received a Federal Pell Grant in the current award year

Participate in any of these Tribal Assistance programs:

Bureau of Indian Affairs General Assistance
Head Start (only households meeting the income qualifying standard)
Tribal Temporary Assistance for Needy Families (Tribal TANF)
Food Distribution Program on Indian Reservations

Your household income is 200% or less than the Federal Poverty Guidelines. See the "Based on Your Income" table. The Federal Guideline is based on your household size and state.
Already receive a Lifeline Benefit
Qualify Through Your Child or Dependent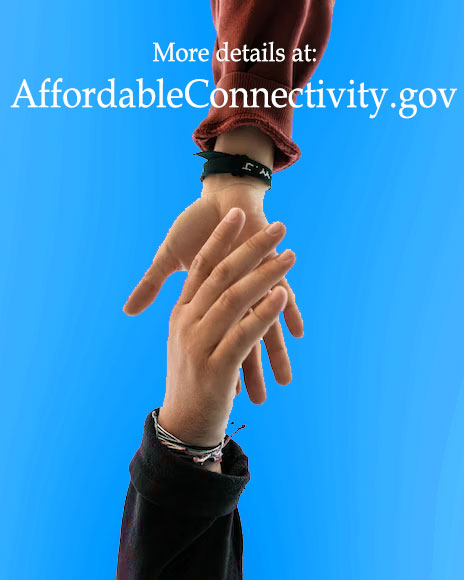 The Affordable Connectivity Program (ACP) was created by Congress and implemented by the Federal Communications Commission (FCC) to assist eligible households to pay for internet services. The ACP will provide assistance to customers needing to connect to jobs, healthcare and virtual classrooms.

The goal of this program is to ensure that internet service is affordable for everyone. However, you must use the service to keep the subsidy. If you reach 30 days without any internet usage, you may no longer be eligible to receive the subsidy.

The ACP is funded by Congress. In the event it is discontinued, the FCC will announce its end date. In that case, at the end of the program, you will be charged the undiscounted rate if you continue to receive the service, which will be subject to our general terms and conditions. You may transfer this ACP subsidy to another provider at any time.

The FCC has made available a dedicated complaint process to address subscriber issues concerning ACP enrollment or participating provider provisioning of ACP- supported services. The FCC's Consumer Complaint Center for ACP can be found at https://consumercomplaints.fcc.gov/hc/en-us or by calling 1-888-CALL-FCC (888-225-5322).