Power Supply Backup Battery
Battery Replacement in Your UPS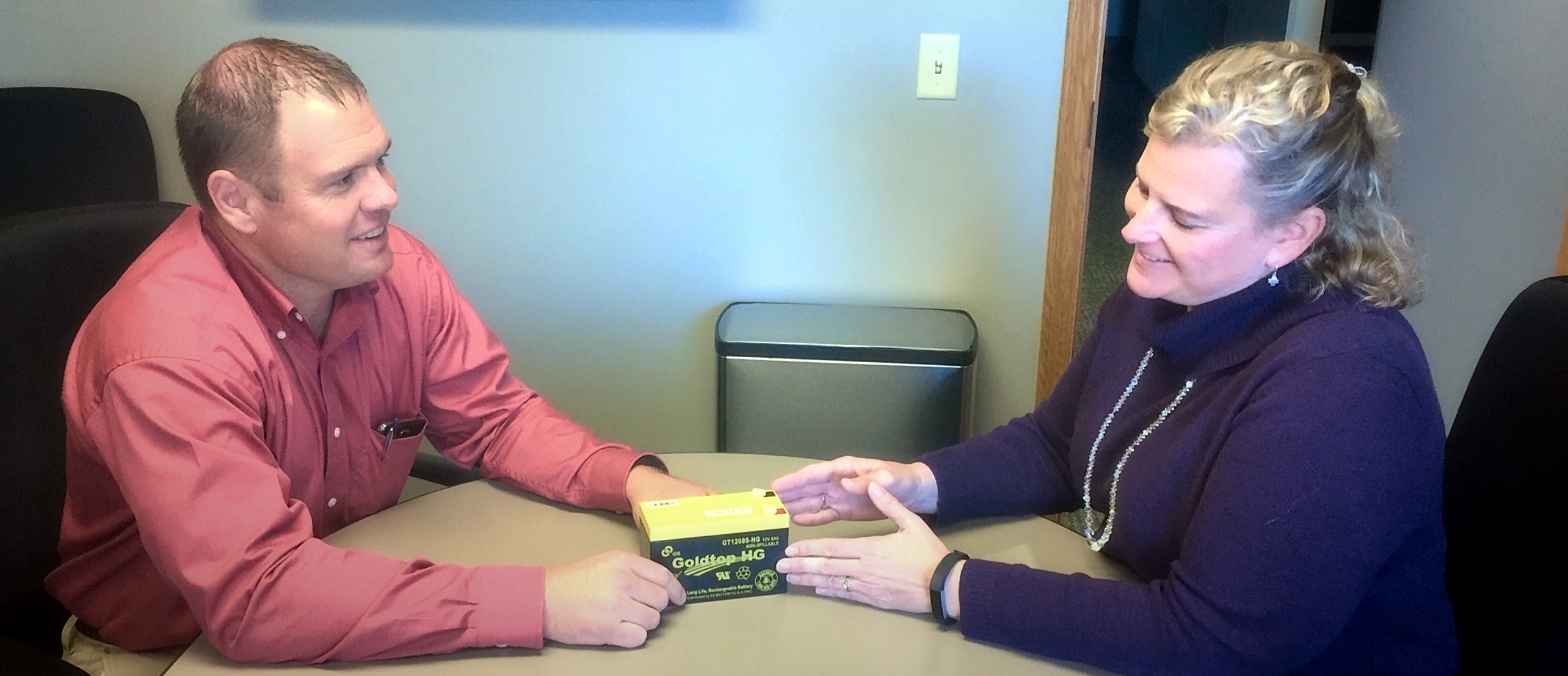 Fiber to the Home equipment must be powered locally at the residence. This requires the installation of a UPS (Uninterruptible Power Supply) connected to an electrical outlet at the residence. During normal operation the UPS functions to provide power to the ONT (Optical Network Terminal) located at the residence. The battery contained within the UPS is designed to provide phone service during a power outage. If you do not have a battery installed or if it does not work properly you will not be able to make phone calls when there is no electricity at the outlet where the UPS is connected.

Properly maintained and working batteries are designed to provide phone service up to 8 hours in the event of a power outage. The performance of your battery may vary due to age, use, and environmental factors. A UPS with a series of three batteries providing up to 24 hours of backup can be installed if requested.
The Battery Backup Unit is meant specifically for your phone service and will not power cordless phones, other devices, including those that assist customers with disabilities or home security systems, or your Internet or TV service.
During a power outage, please consider minimizing the call duration of any unnecessary calls to help preserve your battery power. Consolidated will not provide credits and is not liable for interruptions of service due to power outages.
There may be other commercially available sources of backup power, such as a generator or an additional uninterruptible power source that may provide backup A/C power for your voice service. Please consult the manufacturers of those types of devices for more information about their functions and capabilities.
How do I know when my battery should be replaced?
Your home will be equipped with one of the three Power Supply options below. Select the appropriate link below to go to your product's User Manual to get directions on battery replacement indicators.
Instructions for replacing your battery
Choose the power supply installed at your home to see how to replace the battery.
PSI PowerTec
ESPI PS
CyberPower PS